5th August 2020
18th July 2020
Porthlevan
It's misty this morning, so we won't be rushing off anywhere too soon. Time to catch up with journal and Peter gets his guitar out.
The wind whirled a symphony through the awning during the night, keeping me awake , so I'm happy with the slow start.
And, I'm really miffed that there seem to be no churches open in this part of the world, but we do get Mass online. We miss our usual routine of making visits to churches and getting Holy Mass as often as possible. It's all a little surreal and a bit disturbing that we can't go into churches. We manage our time of prayer every morning , though.
Soon the sun shines and the sea in Falmouth Bay glints like a mirror. The campers who obstructed our view have now left and we get to enjoy it without moving while eating breakfast.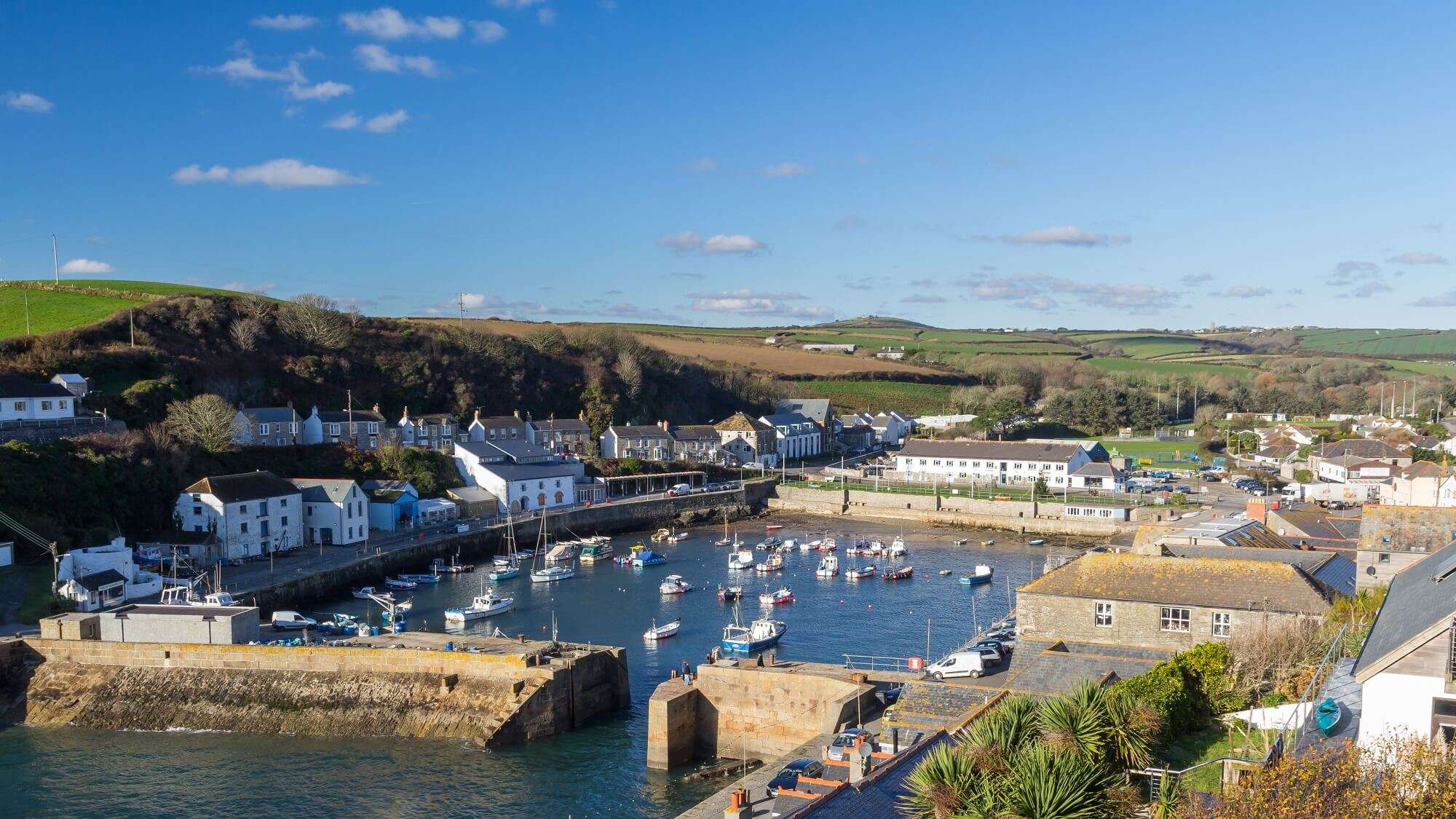 Today we join Jo, Paul and some of his family at Porthlevan Harbour, calling at a big Tesco's first as we need some supplies. Going to any supermarket just now is not easy, with the queuing and everything. We wait at least ten minutes to actually get into the store, after which the shopping takes only five minutes, but then we have to queue again, another fifteen minutes to get to the till.
Porthlevan is a typical Cornish fishing village, with boats in the small harbour, very pretty.
Paul takes Molly for a boat ride, no not in the harbour, but in a lake, on a large swanboat
While they're gone we take a stroll around the village, following the small cottages up the cliff path. Looking out to sea from here I am overcome with gratitude for my life, my family and especially my husband. I slip my hand into his and squeeze gently. Without even breaking the flow of his story he reciprocates.
Back at the harbour we sit on the wall we sit and chat. Over the next hour or so there are little purchases at the quaint shops lining the
round the rest of us sit on the wall and chat, eat Cornish pasties, cake fudge and ice cream..
In the evening we find a small cove Pordhu, with a beach , so Molly can go for a swim. She loves the water that girl. Raphie finds a stream that runs into the sea . He and George, the dog, run in and out of this shallow water , both delighted to be allowed to scamper freely.
The day comes to and end. It's been a good one , and before setting off for the campsite, because the camper is nestled in a lovely area in the dunes we stay and eat dinner here, left over chilli, I think.